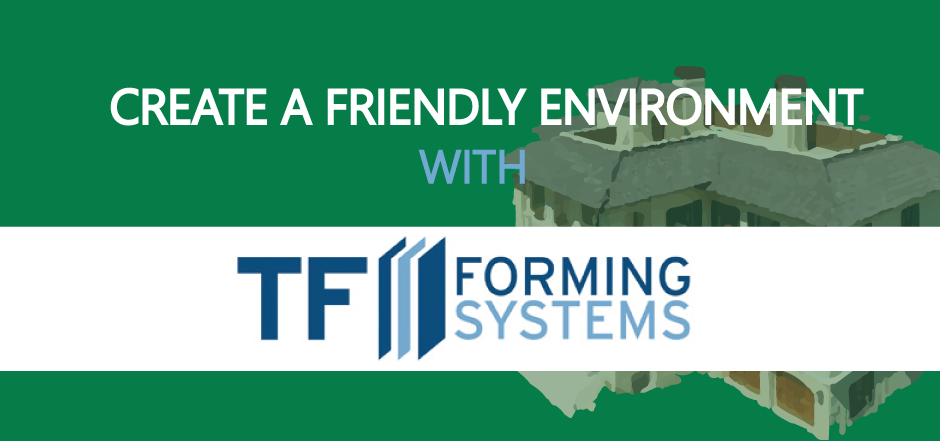 As a design professional, ICF through TF Forming Systems continues to be used. From a design perspective, incorporating insulated concrete forms is easy to design and is very flexible around other materials.
Since most architects are introduced to ThermoForm and TransForm when seeking out ICF systems, these type of forms offer the owner the greatest overall value towards their home. TF forms are used on a daily basis because they serve many purposes.
Design
The polystyrene can easily be shaped in order to create arches, radius walls, pilasters, step footings, and parapet walls. The stud rails come in various ranges of widths and lengths to accommodate the wall thicknesses and heights. These various sizes help the design of steel reinforcement and wall dimensions overall.
LEED
Incorporating insulated concrete forms with TF Forming Systems will contribute to optimized energy efficiency. Along with energy efficiency, recycled content and local manufacturing comes into play. Insulated concrete forms offers many "green" advantages for a home. The "green" advantages can include points such as air tight construction, no off-gassing for better quality air control, very little construction waste, durable materials used, and better performance. Having "green" material for your home can help minimize utility bills significantly.
Minimal Waste
As mentioned above with minimal waste during construction, TF systems will ease the construction process by minimal and optimized material. The wall dimensions and heights can easily be designed and constructed to help avoid unnecessary cuts and adjustments on the job site. Therefore, the process reduces material and material waste.
Doorways/ Windows
Using ICF product makes it easy to create a window or door opening. There are several window and door bucks to help the process move along quickly and smoothly by solid anchors made from wood, metal and plastic.
Different Applications
These systems can be used on various projects such as:
Assisted living facilities
Hotels
Restaurants
Warehouses
Strip malls
Hospitals, clinics, and clean-room manufacturing
Outdoor structures (involving swimming pools, retaining walls, water towers)
Net zero energy buildings
Multi-unit residential, condominiums, and apartment complexes
Insulated concrete forms being used within a home design or commercial facility comes with many benefits. The benefits being energy efficiency, durability, disaster resistance, the bare minimum of maintenance, sound control, and speedier process of construction. Making a project easier for the contractor or builder will make a world's difference, especially if it's during the colder months.
If you're thinking about making your home eco-friendlier and nicer on your wallet in the long run, contact us today at Greenline Insulated Forms at 918-894-2569 or greenlineforms@yahoo.com.
Connect with Insulated Concrete Forms on Facebook and Twitter to learn more about our ICF product!